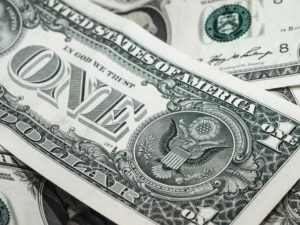 Money That Matters
Adult & Teen Challenge New England & New Jersey provides both short and long term residential recovery programs and outreach services to youth and families thanks to the compassionate generosity of our friends and partners.

We ask each resident's family members contribute to help underwrite the costs of the program for their loved one.  Our adolescent families are asked to support their daughter with 50% of the total cost of the program ($20,000), leaving the balance of $20,000 for Adult & Teen Challenge Bloom to raise.  This makes the generosity of our donors a true lifeline to those who desperately need our services!

Our staff works passionately to ensure that all donations are stretched as far as possible and used as prudently as possible to cover our ministry's needs. According to our most recent audit, over 80% of all revenue is used directly in our programs helping our residents. With the oversight of an active Board of Directors, our President's financial management, and our financial team who constantly keep our expenses down, Adult & Teen Challenge strives to be financially accountable and good stewards of all contributions. You can give with confidence, knowing your generosity is being poured into life-changing ministry.
How is Adult & Teen Challenge funded?
We are privately supported and depend on the faithfulness of individuals, churches, businesses and foundations that value our effective ministry and partner with us to set hurting young people free from the bonds of addiction.
How can I give to Adult & Teen Challenge through my will or estate or donate stocks/appreciated assets gifts?
You can leave a legacy that will change lives and impact eternity! To learn more about partnering with Adult & Teen Challenge through The Hope Legacy Society, Stock/Appreciated Gifts please click on the links below:
Can I donate other items?
We truly appreciate your interest in meeting our needs. Please call the Adult & Teen Challenge location closest to you to learn its current needs for clothing, furniture, household needs, food or office equipment and supplies – everything that meets the needs of the resident and our facilities!
Adult & Teen Challenge New England, Inc. is a 501(c)(3) charitable organization.
Donations are tax deductible as allowed by law.