All of the staff at Bloom are well-trained and dedicated to ministering to the young ladies with whom we are entrusted. The following are minimum criteria that each staff member must meet in order to care for our students:
Comprehensive background checks
Medically screened
Fully trained in CPR on an annual basis
Fully trained in First Aid on an annual basis
Safe driving training on an annual basis
Universal precaution training
Mature Christians in good standing at their local church
Additionally, each of our staff meets the Continuing Education requirements established by the State of Massachusetts Office of Early Education and Child Care and Teen Challenge USA (TCUSA) on an annual basis. This training includes workshops in the area of adolescent behavior management, nutrition, respect, Christian training principles and much more, as both necessary and available.
The staff at Bloom is both professional and compassionate. In addition to being properly trained, we believe that each one working within the ministry of Bloom is called and equipped to be here. Each of us takes seriously our commitment to the Lord, the young ladies we minister to, and the families we serve.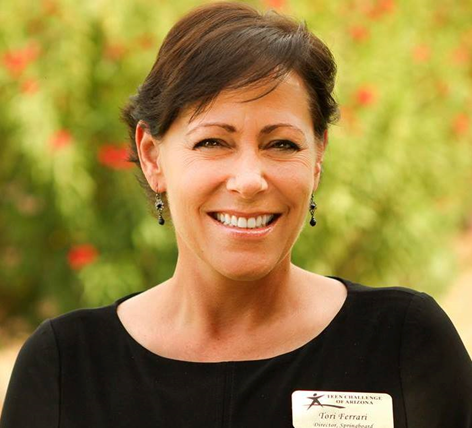 Meet the Director – Tori Ferrari, DBS/BC
Tori Ferrari has been working with troubled young people and their families for over twenty years, almost 15 of those years as the Director of the Teen Challenge of Arizona Springboard Home, the program Bloom is modeled after. She is passionate about helping girls discover who they are in Christ as she did herself in Teen Challenge 36 years ago.   Responsible for overseeing all of the operations at Bloom, Tori strives to provide a program of excellence and the greatest opportunity for students to discover and grow in their faith. She holds her Master's Degree in Christian Counseling, her doctorate in Biblical Studies and Biblical Counseling and is an Ordained Minister with the Assemblies of God. She has been married for over 30 years to her husband Davide and has two grown sons, Alfonso and Robert.
Academic Coordinator – Cindy Arnold-Vajgrt
Ms. Cindy can be found in the Bloom classroom, working with each student through the Teen Challenge curriculum on their journey through the Bloom program.  Customizing assignments for each young lady that comes into Bloom is a large part of what Cindy does, ensuring that they get the most out of their stay in the program.  Cindy also works closely with the New Testament Christian School, our academic authority to ensure that whatever credits are earned while at Bloom are communicated to the home school of our students when returning home.  Cindy is has her Bachelor's degree in education and is currently pursuing her Master's in Christian Counseling from Grand Canyon University.
Resident Advisor / Biblical Mentor – Priscilla Davis-Ferrari
Ms. Priscilla has been a part of the Bloom ministry since its' founding in 2016 and prior to that, served at the adolescent girls home with Teen Challenge of Arizona.  Priscilla is a critical piece to the success at Bloom as she ministers and mentors the young ladies at Bloom and their parents.  She helps each of our families biblically navigate the troubled waters they find themselves experiencing by providing individual and family mentoring, parent curriculum and workshops.  Priscilla is a graduate of the EDGE School of Ministry in Tucson, Arizona and has additionally completed all ministerial credentialing courses with the Assemblies of God and is certified in Start Right Mentoring with Teen Challenge USA.
Resident Advisor / Biblical Mentor – Nikki Hesse
Ms. Nikki is a critical member of Team Bloom!  A certified Start Right Mentor, Ms. Nikki helps to equip each of our students with the skills they need to overcome their challenges, anxiety and self-destructive behaviors.  Ms. Nikki also works with each family of our Bloom students making sure that they go home to new and improved parents, ready to help their daughters continue the progress they began at Bloom!  Ms. Nikki is a student at the Bridge School of Ministry, pursuing her ministerial credentials with the Assemblies of God.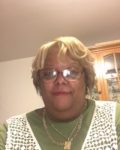 Licensed Christian Counselor – Tracey Ward
Ms. Tracey provides both group and individual counseling for each of the young ladies at Bloom.  Tracey holds both her Masters in Education from Cambridge College and is a licensed substance abuse and mental health counselor that works with our students both individually and in group counseling.  We are blessed to have this incredible woman of God sharing with our students every week.
Direct Care –
Each of our direct care staff is a compassionate and well-trained woman who has a desire to help teen girls discover who they are in Christ!  These are the women that are here day in and day out for each young lady in the program – when the students are in good moods – and when they are struggling… when they are happy – and when they are sad… these women pray with, encourage and yes – hold accountable the students in our program to provide the best possible environment for long-lasting change and transformation.