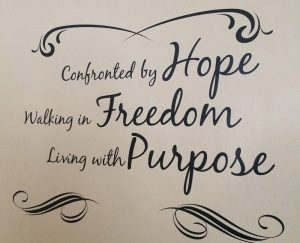 You are already taking some very important steps to finding the right help for your daughter during this difficult time. If after reviewing the information on this website, you would like to Inquire about Bloom, you can click the Inquire button at the top of this page or call our Admissions Department at 774-300-8070. If you inquire online, the link will take you to a web form to complete, which will begin the process. Upon completing and submitting this online form, the Bloom Admissions Coordinator will contact you at a time you have indicated on the form that is convenient for you.
Completing the Application (after we have talked)
If we have already spoken and you are interested in moving forward with the Application process, please complete the Bloom Program Application by below.
Program Application: Download here

Download the Application and, upon completion, return to Bloom in one of the following ways:
Email to: admissions@tcnebloom.org
Mail to: TCNE – Bloom   PO Box 603  Buzzards Bay, MA 02532
Your Application will be reviewed to make sure Bloom is the best program for you and your daughter.  We may require additional information from you and will schedule a time that we can meet your daughter over the phone.  We want to give her the opportunity to ask questions and learn as much as she can about our program.  Likewise, we will have the opportunity to meet her and determine if we are the right program for her.
Following our interview with your daughter
You will be notified of an available Intake date if we feel she is a good fit. To secure this date for your daughter, an Intake fee of $500 is required. Upon receipt of the Intake Fee, the Intake date will be scheduled and confirmed.
Once an Intake is scheduled for your daughter
You will need to secure any necessary belongings for your daughter (clothing in compliance with our dress code, appropriate toiletries, school supplies, etc) as well as schedule her for a TB Test and medical health screening (to be completed no later than 48 hours before Intake). The Bloom Health Screening Form must be completed.  We will send you the Admission paperwork ahead of time so that you have plenty of time to review it and ask any questions you may have.
On Intake day
You will need to arrive at your scheduled time with all of the items requested. Allow 2 hours for Intake. You will be meeting with your family Counselor and Admissions Coordinator, taking a tour of the home as well as reviewing the Intake forms. We will a need copy of your daughter's birth certificate, immunization records, custody documents (if applicable and necessary for sole custody issues) and court documents for any existing probation, pending charges, etc.
Please call us anytime during this process if you have any questions. The entire process from inquiry to intake depends on how quickly all of the information is received.
We want this to be a smooth process for you during a difficult time and try to prepare you as much as possible upfront. During the Intake, you will also be receiving a Parent Packet to take home and read during your daughter's stay. While your daughter is the one living at Bloom for a time, we are here to serve and bring healing to the entire family. This is a partnership between the parents, program, and the student.  Your daughter's success is our primary focus.