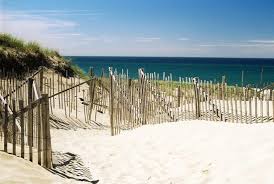 To help you make the best decision possible when looking at programs for troubled teens, we want to let you know who we are – and who we are not.
Bloom – A Place for Girls is a short-term Adult & Teen Challenge youth program for girls dedicated to helping troubled female teenagers, ages 12-17, and their families through difficult times.
We offer a warm home environment rich in love and strong in structure but we are not a traditional residential treatment center, residential treatment program, rehab, military school or boot camp for troubled teenage girls. Our approach offers foundational Christian curriculum but we are not a traditional boarding school for troubled girls.  Our residential facility offers a plan and help for troubled teens and out of control girls that struggle with drug / alcohol use / substance abuse, thoughts of suicide, school refusal, depression, cutting, behavioral issues, and much more in a compassionate group home for troubled girls environment where they will learn valuable life skills and how to live productive lives in freedom – not just be scared straight into compliance.
At Bloom, we offer a 3-5 month faith-based residential program for troubled teens where troubled teenagers can come into a safe environment and experience help, hope and freedom. Through Biblical Counseling, Christian curriculum and compassionate 24/7 care, each girl is given an opportunity for a fresh start!
Bloom Program Overview – What We Do and What We Do Not Do
As a faith-based troubled youth program, we believe that only Christ can bring about a genuine life-lasting metamorphosis. For each girl that comes to Bloom's home, the transformation process may look different.  Some girls come into our troubled teen program desiring real change and as a result, God will move dramatically and quickly in their heart and mind.  Others may enter the program not fully convinced that they need to make changes in their lives and hesitate to get involved.  Regardless, during our programs for troubled teens, their individualized curriculum will take them through a journey of self-discovery so that ultimately, they recognize their need for change and for a new life.
Our objective is to help you and your daughter experience life-lasting transformation.  We are not interested in helping girls 'conform' to our program. Instead, we want to see them transformed by the renewing of their mind and through an authentic relationship with Jesus Christ.
It is through His love and His teachings that we may accomplish all. It is not about memorizing or blindly believing, but about understanding the teachings and helping your daughter form her own healthy identity with His help.
At Bloom – A Place for Girls Home in Massachusetts, there are three main components that comprise our system:
Our Experienced Staff Provide Caring and Compassionate In-Home Care for Your Teenager During This Difficult Time in Their Life
The residential staff at our facility are compassionate Christian care givers, uniquely equipped and called to minister to troubled teen girls.  Direct care staff is responsible for the general supervision of the students and their daily programs and activities around the home.  They are the staff members that will both love – and hold your daughter accountable – as she learns how to live her life differently.  They work closely with our Learning Center Coordinator and Biblical Counselor to ensure that your daughter gets the most out of our program.
During our programs for troubled teens, the Direct Care staff will help put practical application to everything your daughter is learning in both the classroom and the counseling office.
Troubled Youth Ministry | Teenage Faith-Based Biblical Mentoring & Licensed Counseling Help for Teens and Families
Based in Massachusetts, Bloom is not a medical detox treatment, rehab, military boot camp for teenage girls or clinical environment for at risk youth. We are a ministry and primarily use a Biblical mentoring model that addresses the issues and/or behaviors your daughter has.  In addition to our Biblical Mentoring, we provide our youth residents with licensed Group and Individual Counseling.  Here at Bloom's programs for troubled teens, we don't use labels such as "attention deficit disorder" or "OCD" with your daughter. Instead we focus on how to overcome their current issues while developing the fruit of the Spirit to avoid future problems in their life.  It is this practical application of God's Word that makes the Adult & Teen Challenge programs for troubled teens the most successful of their kind!
We are here to help you and your daughter through this difficult time of crisis.  At Bloom, your child will receive Biblical mentoring and counseling individually as well as in a group setting through the program.  We also provide Biblical counseling to you!  The Biblical counselor you and your daughter have is a well-trained and experienced Christian that will treat your family with both honesty and respect.
Although your daughter is the one that will be staying here at our facility, your entire family is enrolled with us. That means that your counselor will be honest with you and address any issues she sees need to be addressed in you and your family. Your cooperation, participation and willingness to receive correction and instruction in counseling is important – your daughter's success depends on it!  Think about it.  Drugs, rebellion, cutting, abuse and emotional roller-coasters– these things work to destroy a family.  Our objective is to reunite families and sometimes that means that parents need to address their own issues as well and learn how to parent differently.  Your daughter's new life starts at Bloom but you are responsible for disciplining her once she returns home.
Christian Curriculum Programs for Troubled Teens Massachusetts

When you complete the Intake paperwork, you will also be enrolling your child, or the individual, in the New Testament Christian School in Cedarville, MA.  We recently partnered with New Testament Christian School and are providing nationally accredited Christ-centered coursework that challenges their character while focusing on practical aspects of both faith and conduct. Each student is expected to complete a minimum of three curriculum units for satisfactory completion of the program and to attain graduate status. Each unit is carefully customized for the individual student, with input from the Biblical counselor to specifically address their individual issues.
Upon successful completion of the Massachusetts based Bloom programs, your teenage daughter will receive a transcript from New Testament Christian School that you may present to the school that your child will be returning to, for the award of any applicable credits.   We are excited about the potential for your daughter to continue her education through New Testament Christian School following her completion of Bloom through their home school track if that is an option you are interested in.