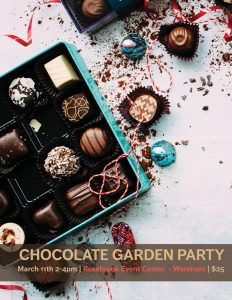 Come join us for the First Annual Chocolate Garden Party!  
March 11th from 2-4pm at the Rosebrook Event Center in Wareham, Massachusetts!  
Chocolate vendors, fountains, silent auctions, raffles, a presentation of Bloom and a whole buffet of delicious chocolate desserts!  Come and satisfy your sweet tooth while satisfying your soul!